Discover the Best Catamaran Service
to l'Île aux Cerfs and the East Coast of Mauritius
Jump on Board of our Spacious Catamaran
Experience 30 Years of Unforgettable Holiday Memories
Welcome on board our large and spacious catamaran, ready to carry you to an exceptional journey. Enjoy this unique cruise over the turquoise lagoons of the east coast of Mauritius as we slowly glide over the waters towards Ile Aux Cerfs.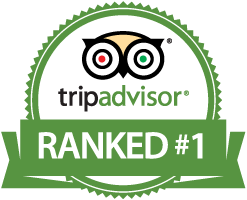 Enjoy a refreshing and relaxing day cruising on turquoise water of the East Coast of Mauritius
Contact us below for pricing or for assistance on booking your place.
Contact us below for pricing or for assistance on booking your place.
"*" indicates required fields
Departing at 0930 from Trou D'eau Douce we set sail for a cruise towards the stunning GRSE waterfalls nearby. There, you will be welcomed by amazing green sceneries and if you're lucky, some monkeys may come to greet you. After that, our boat will slide through the glimmer of the turquoise water and bring you to the perfect snorkeling spot. Lunch will be served just after.
You may relax on the sun-drenched deck or enjoy the stunning views of the lagoon. After lunch we'll up the anchor and take you to the famous paradise island: Ile aux Cerfs where you can take it easy on the beach.
You'll be back to the mainland by 1600, but your found memories of the day will live forever.
Lunch
Use of Snorkelling equipment
Alcoholic Beverages
Soda/Pop
Bottled water
Discover our Exclusive Package
For the ultimate exclusive experience, book a whole catamaran for you only.
DEPARTURE DETAILS
Débarcadère, Trou d'Eau Douce, Mauritius.
Pick up at hotel is available. (Additional fees apply)
Start your adventure here!